Recycling Stickers
RECYCLING DECALS
We want to help with your waste management stickers. All our stock recycling stickers can be found in this section. Kewanna Screen Printing keeps stock recycle arrows, recycling rules, single stream recycling, multi stream recycling and organic waste recycling decals on our shelves waiting for your order. View all of our recycling products below or shorten your search by clicking on the subcategories.
While some people call them recycling logos, others might call them recycling symbols.  Still many call it a recycling mobilus.  Whatever you call them, they mean recycling. These labels make it easier to find your recycling containers. Find all recycle arrows here.
Because it is driven by changes in the market, what is recyclable differs from community to community.  Some buyers have different standards for accepting recyclables.  Therefore you should place these handling instructions in a conspicuous place.  This ensures everyone knows what is expected.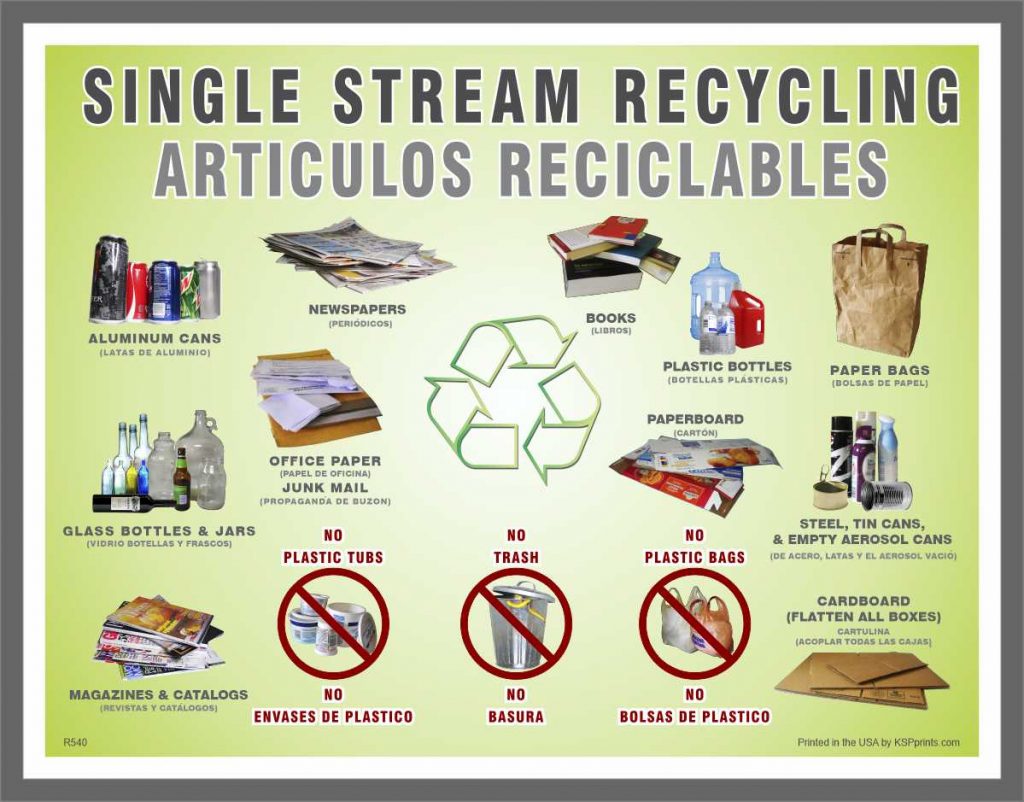 Single stream recycling relies on machines to sort recyclables, rather than have users sorting it. Consequently single stream recycling should result in less contamination. You will find  'Accepted Material' and 'Single-Stream Recycling' container labels in this section.
Alternately, some recyclers ask users to sort recyclables by waste stream.  For instance aluminum cans, mixed paper and plastic bottles may all be accepted. In order to recycle them, they need sorted into different containers.  Subsequently, this subsection focuses on labeling different bins in your multi-stream recycling program.
Once living organisms break down naturally through decomposition. In turn creating fertile soil for new vegetation. This same process when done by humans is called composting.